Kherson Black list of known Scammers and Professional daters in Kherson Ukraine
Here is our list of the top bad ladies that we have complaints about. Most common scam was a request for English lesson from multiple clients and no intention to take such lesson.
I don not believe most of these ladies are bad but have learned how to make money on the men who are just as guilty as the ladies.
If the men wouldn't offer are say no to the money request they would never have been removed.
Please use this list as a reference if you plane to date any of these ladies, my only suggestion is too keep your wallet close at hand. I have a larger list of ladies at the office then you see here. If you are meeting with a lady from kherson and she isn't on this list. Be sure to send me a photo and ask if I know here.
These four are the worst type and active in kherson today..

Katya (Ekaterina) Gavrilenko

Two complaints filed
Marcus M.
And

Jose G.

Julia_6
complaint filed by
ULISES PESSINA
ulisespessina @@@ icqmail.com
Ladies who request Money for Medical needs (medical scams).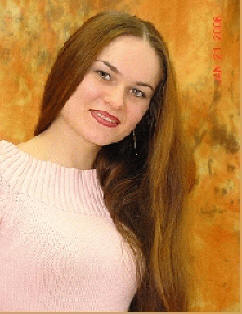 Alla Sidorchuk 25 Feb 1983
This lady was in our agency. We became concern when she was caught using angelika network to ask for money from our client that she meet and exchange contact information with. When the amount became over $2000.00 we got involved per the client request and found she had a medical need that was valid but the amount was no where near what she was asking for. Once we advice the client to stop sending money she lost interested. No money no interest. t. She is currently using other agency in kherson that allow such money request. Recommend that you do not send this lady money.
Upgraders
(Girls that are looking or a better deal)

These are ladies that get engaged to one men while maintaining membership in other agencies. I have a list of know ones in kherson. Be sure to have your lady removed from the agency as soon as possible.
PROFESSIONAL DATERS
(Girls that don't turn down a date)
"Not members of Kherson Girls"
These are ladies that I know, The are not "Bad Girls", they speak English and love to date. They say they are looking for Marriage. but they are just as selective as us guys. So when you meet them treat them nicely. But leave your wallet at home. You will find these girls at most socials. Again I must say use your own judgment with these ladies. You will find these ladies at socials with the big tour groups. They always speak perfect English and know how to take you out and spend, spend and spend some more.